Serving the Mankind with a dream to light the lamp of Education worldwide!
"Sankalp consultancy services" is the pioneer educational consultancy, pledged to serve the world by lighting the lamp of education among the students of all the cast creed and & race, especially for the deprived ones. Our dedication to fulfill the students' objectives and give the wings to their dreams so that they can fly as high as they wish with the assistance of our farsighted experts and our strong collaborative partnerships with the institutions. Our concept of services is not at all contracted at the time of admissions and documentation, rather we believe in serving them until they complete their course and get their job. As we do not believe in consultant-client relation we become a family. Sankalp Shiksha Salahkar, A unit of Sankalp Consultancy Services is being run and managed by Mr. Amit Kumar Upadhyay, Proprietor of the firm and former Senior Manager (Admission Cell) at NIMS University, Jaipur Rajasthan. He has Served the University for more than Seven Years of duration with additional responsibility of Business Development officer at News India Channel (Media group run and managed by University management). With his wide experience of marketing in all the parts of India and neighboring countries like Nepal, Bangladesh & Bhutan he has started the firm to give a new edge to the admission marketing as a social cause.
Sankalp Shiksha Salahkar, has its presence across the nation with collaborations with reputed universities of different parts of India.
Mr. Upadhyay has made this firm a one stop destination for the students to fulfil their dreams by his extraordinary vision and a vast knowledge & experience of the field.
Our Principles
We are very practical and we respect our organization's core values & Principles. These are our source of motivation which nourishes our passion towards our goal.
Our Vision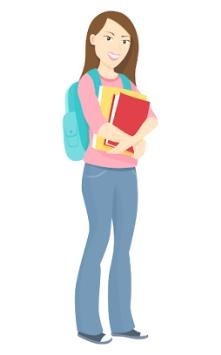 • To be recognized as an excellent education leader and performance-driven organization in providing one-stop study in India & overseas for the students by assisting them to fulfill their goals and financial aid to deserving students to achieve their dreams for higher studies through proper career counseling & guidance.

• To ease the marketing, branding, and promotion processes of our partner institutions while ensuring remarkable changes in the educational and career trajectory of all the students.
......
---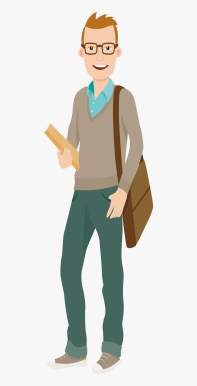 Our Mission
• We are pledged to ensure the pursuance of higher education to everyone, especially for the deprived ones.

• We counsel, guide, and assist our students to pursue their higher education in their desired courses and institutions.

• We guide our students about the admission processes, and insightful information about the Institutions, their fee structures, course details& future scopes, and many other such things to the students and parents.

• We guide the students through overall documentation, the application process, and interview

• We give the latest updates about the admission processes, Scholarships, and other financial aid/assistance, college rankings, and placement opportunities.

• We conduct scholarship tests, education fairs, and camps and collaborate with contributors to provide aid to the meritorious or financially weak candidates.
......
---
• We match the student's strengths, performance, and aspires with the best potential career options. we perform a SWOT (Strength, weaknesses, Opportunities & Timeline) Analysis of our students to build their profile and to match their desire with their capabilities.

• We ensure that each of our students goes through a hassle-free admission process to the University of their preference.

• We build Industry relations to bring ease to the placement process of our students.

• We Aim for the organic growth of our organization through sincerity, honesty, and perfection.

• We provide the most convenient and efficient marketing and branding strategies with optimum outputs to our partner institutions.

• We are never bound to provide one-stop solutions to our clients.

• We build a powerful and trustworthy relationship with the partner institutions by identifying shared values & goals.
Our Goal
• To develop a strong team spirit and provide quality solutions to the students & Partner Institutions.

• To collaborate with the reputed institutions of India as well as outside of India, and form strong bonds and coordination to ensure hassle-free proceedings of the transactions involved.

• To collect accurate descriptions from renowned institutions and partner with them to assist the students.

• To assist the students in recognizing the proper courses and selecting suitable institutions to fulfill their aspired goals.

• To connect the old students with the new students to support the new ones in finding accommodation, job search, and other assistance.

• To get feedback from the students to enhance our services in the future and make them better for the students.

• To expand our services and to provide the best services to our partners and helping them grow bigger day by day.
More than
Partner Institutes till date.
More than
Students admitted till date
More than
Days Of Support
Services
We provide a one stop solution to the students' problems which they face while deciding about their career Simultaneously we cater all the marketing and promotional services to Educational Institutions.
What's New?
We are conducting a Webinar from 3 pm to 4 pm everyday. Join to know the benfits of Bihar Student Credit Card, A very empowering scheme for Students of Bihar. Do Join to know about the scheme and to avail the same.
Join the Webinar Now
Course Portfolio
Worrying about career options? We have brought basket full of options, get in depth knowledge about them, and give a direction to your career craving. Feel free to speak to our experts , in case of any confusion they'll gude through your issues.
All
Technical Courses
Medical Courses
Professional Courses
Frequently Asked Questions
Clear your doubts here! These FAQs might be helpful for you.
Contact Us
It is not that hard to find us!
Our Address
Ground Floor, H. No. - 176, Road No. - 2
G.D. Mishra Path, New Patliputra Colony
Patna, Bihar-800013, India